Leveraging Existing Grid Architectures to Attack Wildfires
May 17, 2022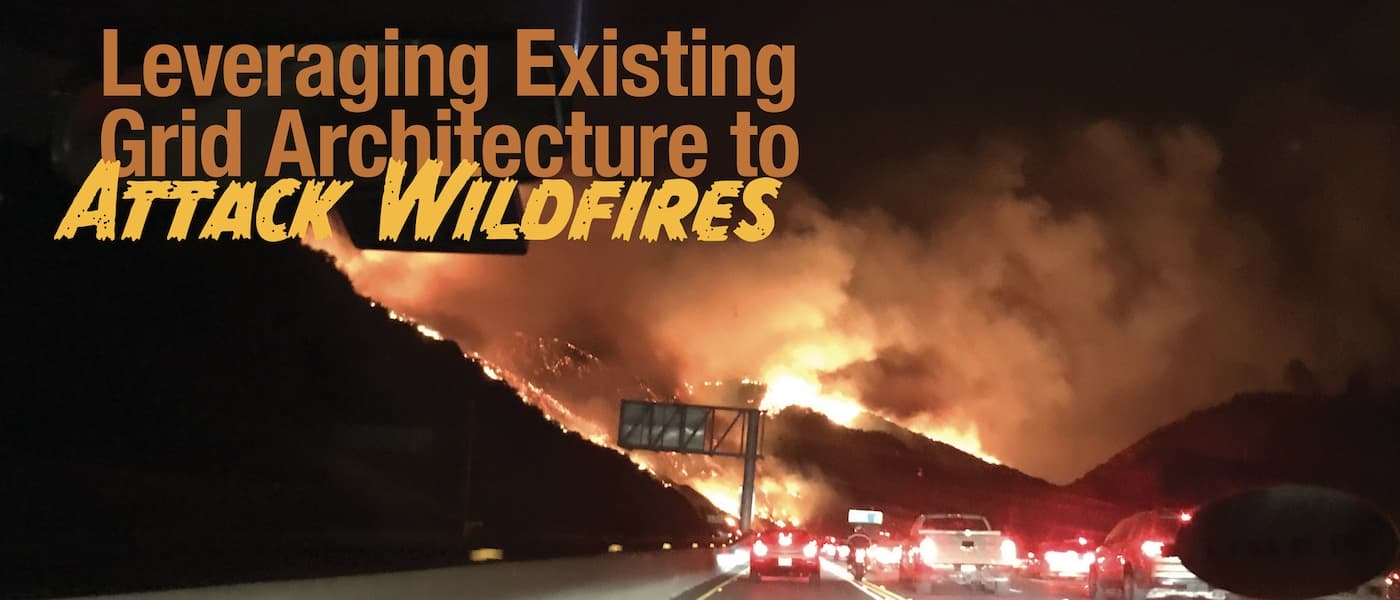 GRIDWIDE FIRE-SPY earns the Cover placement in Utility Products April/May 2022 edition.
"Attacking Wildfires With Existing Infrastructure" (see page 22) explains how we can quickly leverage existing overhead transformer fleets to create outdoor wildfire monitoring canopies.
Early Detection, Auto Alerts, Wildfire Prevention, and Ongoing Situational Awareness data; simultaneously availed by GRIDWIDE FIRE-SPY. Read more...